Fill out the form below to contact us about your free inspection with Bartow Roofing!
Oops! We could not locate your form.
WE ARE LOCATED
4 South Tennessee Street
Cartersville, GA 30120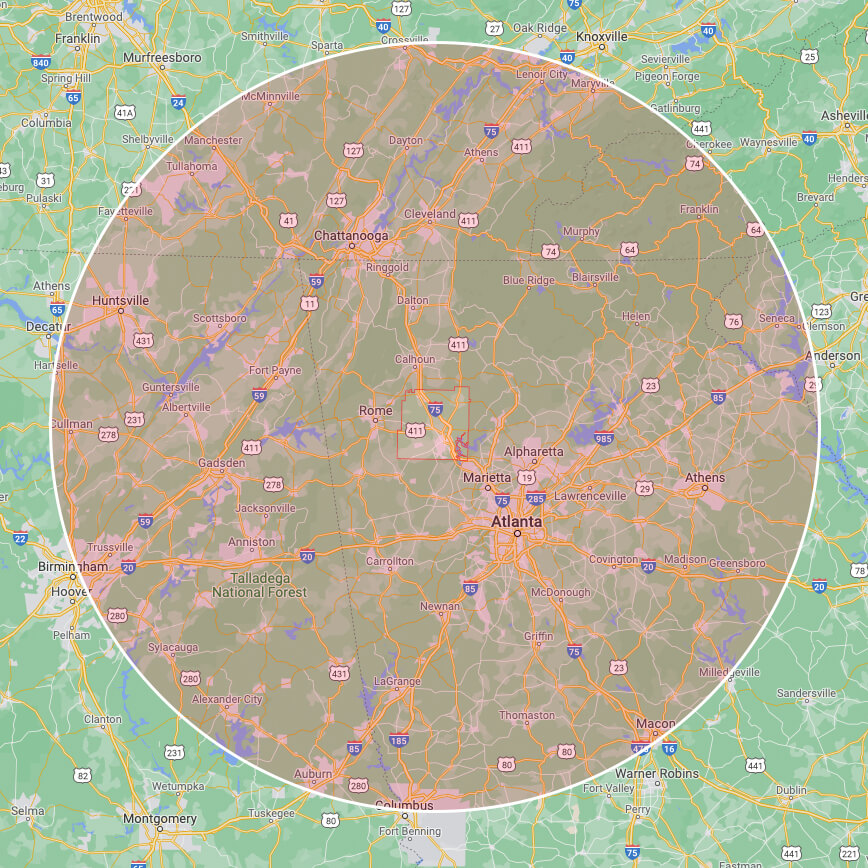 Service Area
You can rely on Bartow Roofing to provide exceptional roofing solutions that won't affect your daily routine. From storm damage to renovations to new construction, our team provides quick and reliable service with competitive rates servicing a 250 mile radius of Bartow County.
Free Roofing Inspection:
(770) 450-0934
Main: (770) 334-2911
Seth Smith Operations Manager:
(770) 580-5213
David Tipton Sales Manager:
(770) 375-5723
Email: patti@bartowroofingllc.com